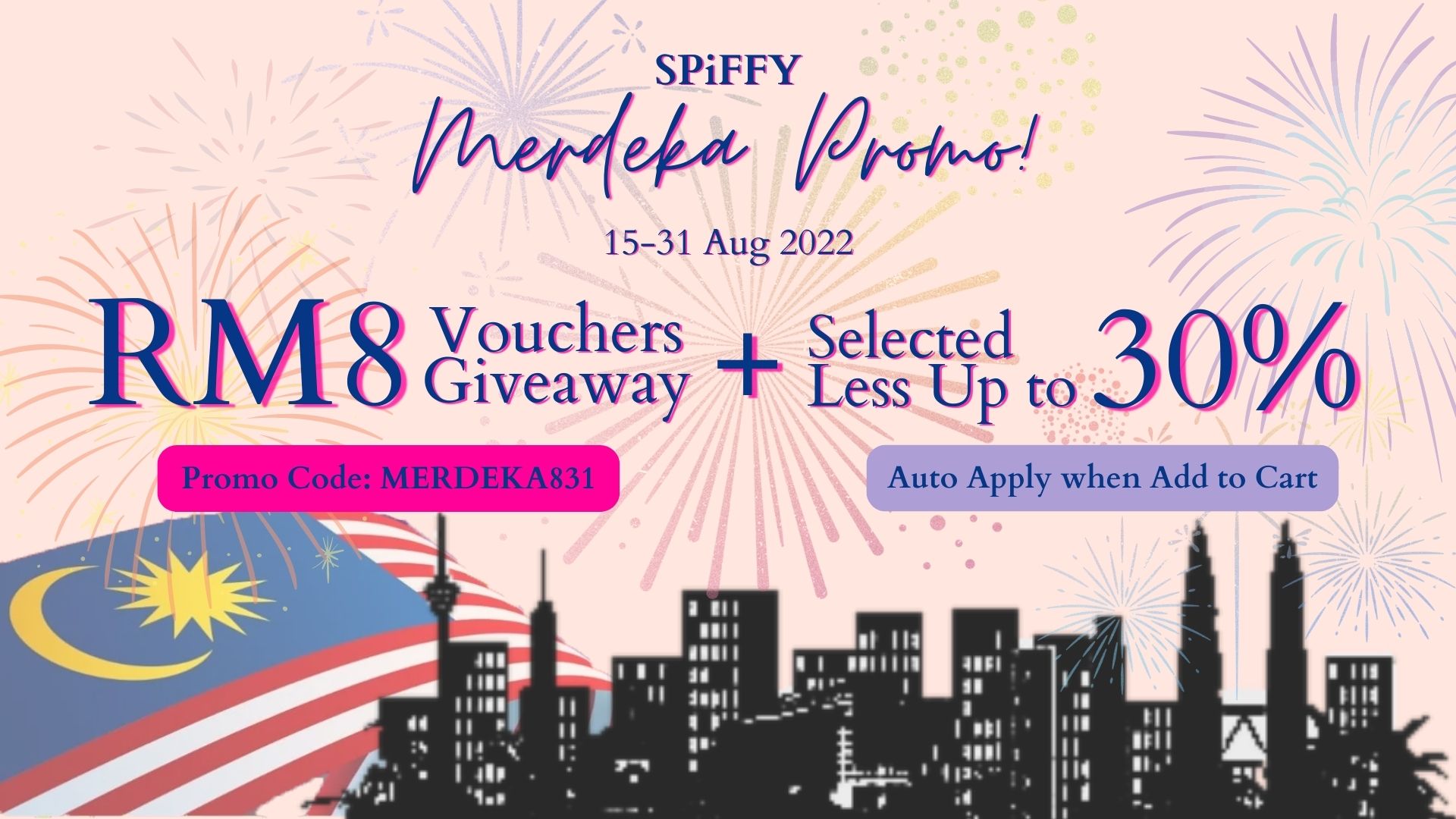 MERDEKA Promo T&C
RM8 Vouchers Giveaway
*Available from 15 Aug to 31 Aug 2022 Only.
*Available for All Online Customers Only.
*Key in Discount Code before Payment to apply this promo.
*Minimum spend RM30 to apply this promo.

Discount Code:
MERDEKA831
Selected Less Up to 30%
*Selected Shoes apply to this Promo.
*The Discount is Up to 30% Off, base on each shoes promotion.
*Online Member get extra 1% Cashback Credit (Log In Member).
*West Malaysia Customer Get Free Shipping (*T&C Applied)
*Available for Webstore Only.
*Accessories & Special Series[SS] are not applicable with this Promo.
*SPiFFY team remain the final decision for the acceptance of this promo.